SOUPSONG HAS GONE HARDCOPY!
Buy one (or more) at amazon.com or barnesandnoble.com or your local book store.
* * *
Interested in food on the web? I highly recommend checking out
www.foodsiteoftheday.com
Interested in a great Washington DC TV chef site? I highly recommend visiting Lindsey Gustin's site:



And how 'bout Soupsong.com? WAY popular. Check it out:
Sarasota Herald-Tribune, 6/23/04
The West Australian (Perth), 5/20/04
The Houston Chronicle, 3/23/04
Glasgow Evening Times, 3/15/04
Denver Post, 2/18/04
Bangor Daily News (Maine), 1/7/04
Anchorage Daily News, 11/19/03
PC Magazine, as a Top 100 Web Site You Didn't Know You Couldn't Live Without, 3/25/03
Indianapolis Star, "Soup's on," 2/26/03
BBCi Essex, Website of the Day, 2/11/03, 10/10/02
Canadian Jewish News, Chicken soup, memories and humor, 2/6/03
The San Antonio Express-News, Hot off the Web, 1/15/03
The Edmonton Journal, 1/8/03, feature by Mairie Maclean; then in the Regina Leader Post and Windsor Star on 1/15/03.
The Chicago Tribune, 12/20/02
Akron Beacon, Notable Website, 11/27/02
The Buzz List, iwon.com, 10/22/02
The Cincinnati Post, Best Soup Recipes, 10/7/02
The St. Louis Post-Dispatch as a Notable Website, 9/11/02
Carla Wheeler's Press-Enterprise (California) article, 7/31/02
Lonely Planet's Thorn Tree, as consolation for server break in service, 6/16/02ff

6/6/02
USA Today's Living Web Guide Hot Site, 6/4/02

Candy Sagon's "Souper Woman," Washington Post, 5/15/02; Lexington Herald, 5/26; Newsday.com, 5/29; The Cleveland Plain Dealer
St. Petersburg Times' "this web site cooks," 1/9/02
Emazing.com's Cooking Tip of the Day, 10/16/01
Webshots' "Cool Site of the Day," 9/12/01
Alan Saunder's The Comfort Zone, on Australian Radio National, 7/28-29/01
St. Luis Obispo Tribune (California), 5/9/01
The Calgary Herald, 4/29/01
The Fort Worth Star, 4/18/01
The Guardian, 4/16/01
The Atlanta Journal, 1/25/01, 4/15/99, 2/11/99
Talk 650 KSTE, the Armstrong & Getty Show, 1/25/01
Binghamton Press & Sun Bulletin, 1/17/01
Eric Shackle's "SoupSong and SoupWorks: Super Soup sites at Consumer Chef, 1/01
Topeka Capital Journal, 1/10/01
QuirkyWorld.com's "Decidedly Odd"
Sunday Herald Sun, 10/22/00
European women's ivenus.com on 9/27/2000
MyFoodDirectory.com's top gourmet soup site
Netscape's Cool Siting #4 on 8/23/2000--but dinged on "presentation."
The Bottom Line, 7/15/2000, a Kiplinger Bottom Line Personal Web Pick
Homework on WorldWide Learn's Cooking Classes
Irish Public Radio's Lovebites, as an interview, with Eamonn Ó Cathain, producer Kitty Cullen, 7/00
Computer Times' Interesting Sites, 5/00
Newsbytes, Melbourne, Australia, 4/4/00
The Hersch Web Site Observer, 3/27/00
Librarians' Index to the Internet, New This Week, 3/13/00
2-Star Web's Best Site, Encyclopedia Britannica.com
Q Magazine, March 2000
Internet News, broadcast by Charles Bowen, 3/2/2000
Kitchenlink
Minneapolis Star Tribune online, 3/2/2000
GourmetSpot
Vancouver Sun "Hot Sites," 1/27/2000 (syndicated in Canadian papers The Leader Post, The Star Phoenix, and The Standard)
NewsTalk, 1530 KFBK, Sacramento, California, 1/17/2000
Netsurfer Digest, 1/11/2000
Clair O'Mahony, for "Google"
Karen Potter, for BRIEFME e-zine
Family Times, Fall 1999 & Summer 1999
BBC Radio's Steve Wright's Web Picks, 11/17/99
The Spokane Spokesman-Review, 2/17/99,
Rick Bonino's The Fresh Sheet
ABC's of Parenting 3-Star site, 9/16/98.
The New York Times
Dining Out Section, 8/26/98,
S. A. Belzer's "Bits and Bytes"
Arizona Republic, 6/3/98,
Baltimore Sun staff writer
Gerri Kobren.
WYC Cuisine Gold site.
Food & Wine Site of the Day, 3/3/98.
Los Angeles Times Pick on 1/15/98
Spokesman-Review
(Spokane, WA)
Rick Bonino's
"Fresh Sheet," 1/14/98
Mac's Pick
(Aukland, New Zealand)
10/14/97 & 1/18/00.
Washington Post, 10/8/97.
Yahoo Pick of the Week,10/6/97.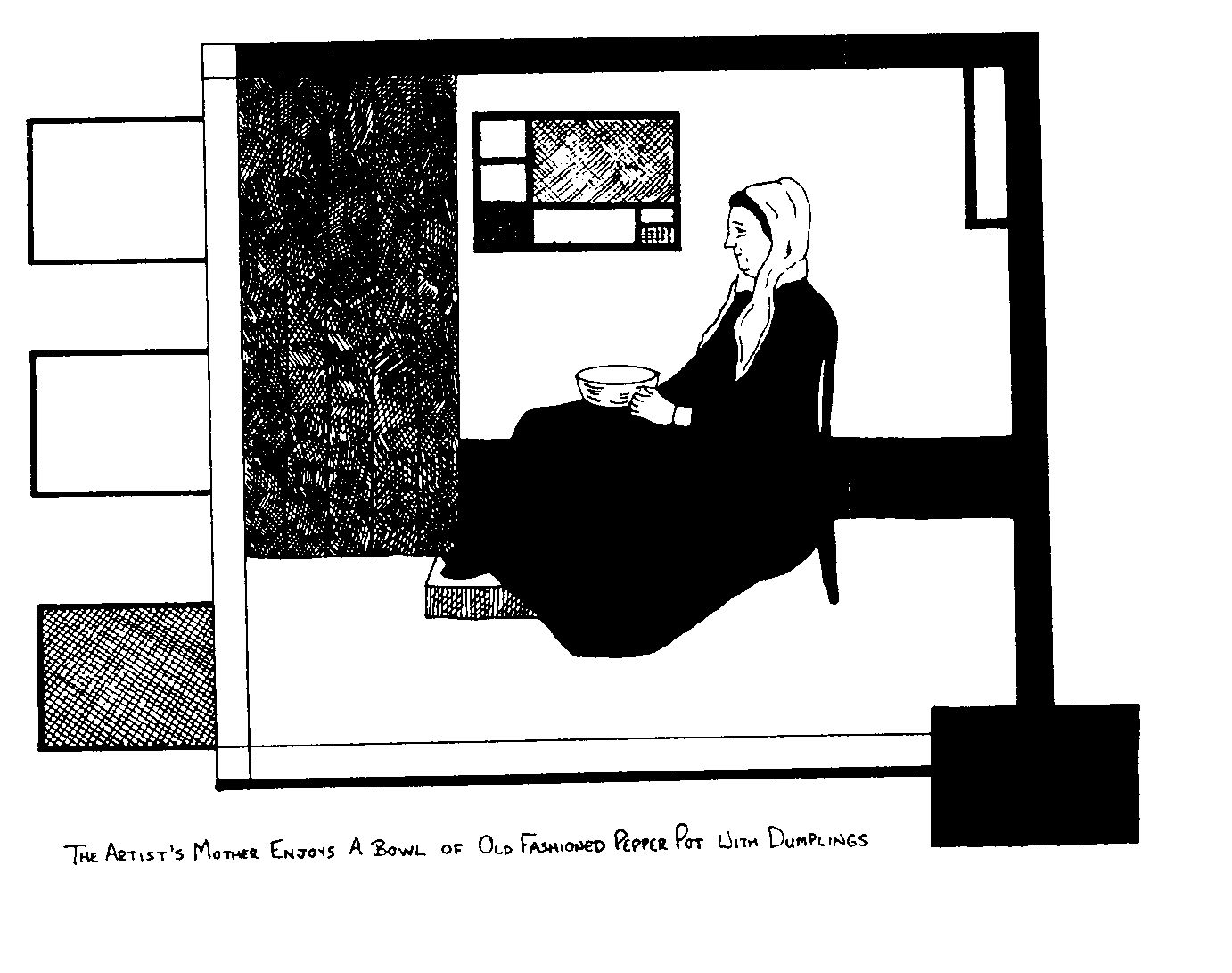 LATE-BREAKING SOUPS...
and other things to whistle about
NEW SITE FEATURES: Check out the "Last Soupsong in Paris... plus Deathbed Soups and A Question of Soup Etiquette. Soup customs from around the world are now indexed. Also visit the expanded SoupTale section, featuring myths, fables, moral tales, fantasies, poems, plays, novels, stories, quotations, jokes, legislation, historical watersheds...plus soup customs from different countries! For short cuts, use the all-inclusive site search engine. This last beauty is thanks to the wizardry of Grover, who houses this site.
---
NEW RECIPES:
---
ALL NEW SOUPTALES, reorganized and expanded:
---
NEW FOODTALES:
---
SOUPMAKING CORRECTIONS: