American Bean Soup
---
It's a main course, often with internal consequences--which, presumably, is one of the reasons that it's as American as can be. Serve hot to 2-3 people.
---
SoupTale: Barometer Soup...by Mark Twain, A Tramp Abroad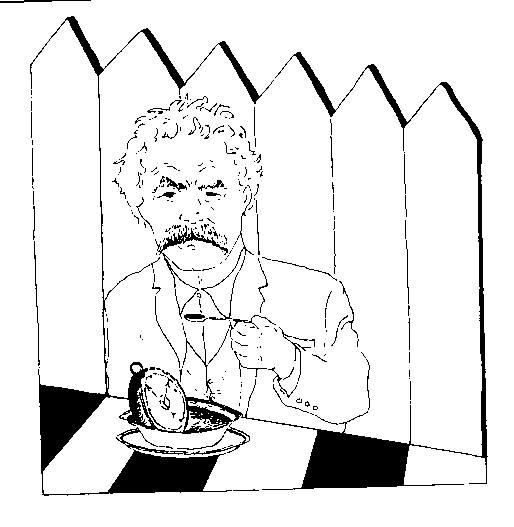 "I know, by my scientific reading, that either thermometers or barometers ought to be boiled, to make them accurate; I did not know which it was, so I boiled both. There was still no result.
...I hunted up another barometer; it was new and perfect. I boiled it half an hour in a pot of bean soup which the cooks were making. The result was unexpected: the instrument was not affected at all, but there was such a strong barometer taste to the soup that the head cook, who was a most conscientious person, changed its name in the bill of fare. This dish was so greatly liked by all, that I ordered the cook to have barometer soup every day."


Soak the beans overnight, then discard water. Put beans, ham/bacon, boiling water, bay leaf, pepper, and cloves in a pot and cook slowly until the beans are soft, about 2-3 hours. Add the carrots, celery, onion, garlic, and grated potato and cook 30 more minutes.

Remove the meat and shred. Put the soup through a food mill or processor. Thin, if you like, with water or milk. Correct seasoning. Ladle into bowls and top with croutons and parsley.